Deprecated
: trim(): Passing null to parameter #1 ($string) of type string is deprecated in
/var/www/wp-content/plugins/shareaholic/public.php
on line
457
Deprecated
: trim(): Passing null to parameter #1 ($string) of type string is deprecated in
/var/www/wp-content/plugins/shareaholic/public.php
on line
463
Deprecated
: trim(): Passing null to parameter #1 ($string) of type string is deprecated in
/var/www/wp-content/plugins/shareaholic/public.php
on line
469
Deprecated
: trim(): Passing null to parameter #1 ($string) of type string is deprecated in
/var/www/wp-content/plugins/shareaholic/public.php
on line
457
Deprecated
: trim(): Passing null to parameter #1 ($string) of type string is deprecated in
/var/www/wp-content/plugins/shareaholic/public.php
on line
463
Deprecated
: trim(): Passing null to parameter #1 ($string) of type string is deprecated in
/var/www/wp-content/plugins/shareaholic/public.php
on line
469
Deprecated
: trim(): Passing null to parameter #1 ($string) of type string is deprecated in
/var/www/wp-content/plugins/shareaholic/public.php
on line
457
Deprecated
: trim(): Passing null to parameter #1 ($string) of type string is deprecated in
/var/www/wp-content/plugins/shareaholic/public.php
on line
463
Deprecated
: trim(): Passing null to parameter #1 ($string) of type string is deprecated in
/var/www/wp-content/plugins/shareaholic/public.php
on line
469
I was one of those people who would Google "how to make money online" or go on Pinterest and search for things I am interested in. A lot of the search results would come up that people recommended to start a blog as a way to make money online.
Disclaimer: Some of the links in this post are affiliate links.  This means if you click on the link and purchase the item, I will receive an affiliate commission at no extra cost to you. All opinions remain my own.
Honestly, I have made some money online with my iPhone apps thru Panel, Swagbucks and random survey sites. I also dropshipped products from Amazon to ebay and selling my graphic designs on etsy.
One day in 2018, I decided to put some thought in the blog niche and domain name and came up with Journeyadventure.org I started blogging as a side hustle to earn extra income to travel and eventually to do it full time and quit my corporate job. Well, I ended up quitting my 9-5 corporate job before I actually made an income from blogging. I have had my blog since 2018 but it's really been a month and still no income report but I'm not giving up. I'm still learning and want to keep going.
My first strategy was I wanted to do everything organically (no paid advertising) within 30 days, although I am getting noticed out there, I am not reaching the potential numbers I would love to have. I decided I am going to invest in more time and also paid courses to achieve my goals. In every business, you have to invest and take risks, it's a part of being an entrepreneur. If it were easy, everyone would be doing it.
When I was working full time, I would only edit my site or write a blog when I felt like it. Of course, it won't work to earn an income if you're website or blog doesn't have any content for anyone to read or look at. I couldn't promote it either because I barely had anything to show.
I'd write in my notepad that I will write 1-2 blog post a week but that never happened. I was one of those who procrastinated but when I finally left my corporate job, I have all time in the world, well not exactly because I am watching my two children during the day. I can say that I have more time to work on my site and write and design more just like I wanted to.
If you're reading this, you probably should start a blog too.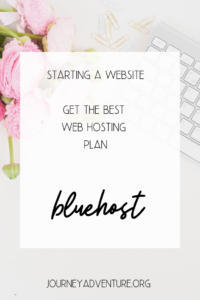 Here are 3 tips why you should start a blog.
If you're interested in starting a blog, pick a topic you are interested in or have experience, not only will you enjoy writing about it, you'll be able to easily write it. Make sure there are people interested in that topic, so you'll need to do some research.
Pick a few social media platforms to advertise it. I chose Pinterest, Instagram and Facebook. I am a visual artist so those are the platforms where most of my target audience will be.

 

It's not easy to promote yourself especially if you're new. Most of us have that fear of thinking that you'll be criticized negatively and so forth. We all start at zero, but you'll never know unless you put yourself as a brand out there.
Be consistent. Publish a blog post weekly. Promote your blog or website on social media. Always keep learning. With technology growing and changing rapidly, we must also learn and grow with the tools and platforms we are using.
Pros
You can write what you're interested in.
You could help someone with a problem
It's informal writing
Creative way to express yourself &  your thoughts.
Earn an income
Cons –
can be time consuming to write and edit
cost you money on domain, tools, courses
The Pro's definitely weigh out  more than the Cons and if you're interested to start a blog, click this link to get started.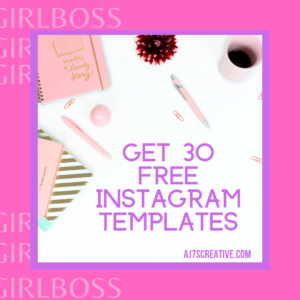 Like this post and want more blogging tips?
Subscribe to our monthly newsletter.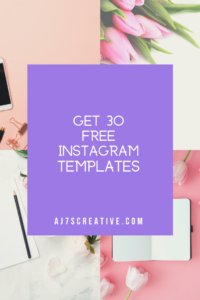 https://amzn.to/342hilV