Deprecated
: trim(): Passing null to parameter #1 ($string) of type string is deprecated in
/var/www/wp-content/plugins/shareaholic/public.php
on line
457
Deprecated
: trim(): Passing null to parameter #1 ($string) of type string is deprecated in
/var/www/wp-content/plugins/shareaholic/public.php
on line
463
Deprecated
: trim(): Passing null to parameter #1 ($string) of type string is deprecated in
/var/www/wp-content/plugins/shareaholic/public.php
on line
469
Deprecated
: trim(): Passing null to parameter #1 ($string) of type string is deprecated in
/var/www/wp-content/plugins/shareaholic/public.php
on line
457
Deprecated
: trim(): Passing null to parameter #1 ($string) of type string is deprecated in
/var/www/wp-content/plugins/shareaholic/public.php
on line
463
Deprecated
: trim(): Passing null to parameter #1 ($string) of type string is deprecated in
/var/www/wp-content/plugins/shareaholic/public.php
on line
469
Deprecated
: trim(): Passing null to parameter #1 ($string) of type string is deprecated in
/var/www/wp-content/plugins/shareaholic/public.php
on line
457
Deprecated
: trim(): Passing null to parameter #1 ($string) of type string is deprecated in
/var/www/wp-content/plugins/shareaholic/public.php
on line
463
Deprecated
: trim(): Passing null to parameter #1 ($string) of type string is deprecated in
/var/www/wp-content/plugins/shareaholic/public.php
on line
469
Disclaimer: Some of the links in this post are affiliate links.  This means if you click on the link and purchase the item, I will receive an affiliate commission at no extra cost to you. All opinions remain my own.
All my bags are packed and I'm ready to go cause I'm leaving on a jet
plane. I don't know when I'll be back again.
I moved to Las Vegas in January 2007 so its been almost 13 years. I've done many things and gone to many places around the city, but honestly Vegas is always changing the user experience with new casinos, shows, night clubs, restaurants, etc. It's definitely lived up to its name "Sin City".
There are so many things to do in Vegas, but I've narrowed it down to 5 must do when you're here in Sin City.
Walk the strip. It's always busy with people but its a must do. Tip: Wear comfortable shoes. I recommend Adidas NMD for Adidas fans. I recommend Nike for Nike fans. You can choose to wear whatever you want, but if you plan to walk a lot, sneakers are the best way to go. Ladies and Gentlemen: Use a crossbody bag or messenger bag to keep your stuffs safe.  A backpack can be safe as well if you have a lock, but you never know if someone on the back of you may reach into your bag.
Eat at the buffets. They are well worth it, the food is great, the ones on the strip tend to be pricey as all things are on the strip. My fave is Carnival buffet at the Rio Hotel & Casino which is off the strip, but is still nearby.
Play casino games.After all it's really what Vegas is about. Slot machines, poker, roulette, etc. Know your limits especially if you're on a budget. Tip: $100 is  a good amount to start off to be on the safe side, unless you want to push your luck and go for more. If you have children with you, they're not allowed near the machines, so they can only pass by them.
Shopping. My absolutely favorite thing to do whenever I travel. It's a must do for me whenever we travel within the US or visit other foreign countries. There's a lot of shops and malls. I recommend Fashion Show Mall on the strip, it's very clean, modern and not crowded. I think it's one of the best place to be in when your visiting Vegas especially in the summer because I'm not much of a gambler and it's an indoor mall. Outlets are also an option for those who love name brands at an affordable price. I definitely recommend Las Vegas South Premium Outlet because it's near the airport and the strip. If you have time, you can drive further down to the Primm Outlet.
Vegas Nightlife.  All the lights and sounds. Truly an entertainmnet city. If your the club type, there's a lot, but the ones I enjoyed in my younger days were Tao in the Venetian Hotel and Casino and XS at the Wynn Hotel and Casino.  If you're the chill, laid back type, there's even more bars then clubs. There's too many to list, but you can click here to search on visitlasvegas.com.  It all depends on your vibe, but I like bars that have an outdoor patio because I enjoy drinking outdoors. I highly recommend to watch a production show. They can be expensive so I'd do some research online for discounts on tickets. My favorite shows and highly recommend is a Cirque show. I really enjoyed the Love at the Mirage Hotel and Casino.
I hope you enjoyed these travel tips and if you want to read more, just subscribe to our newsletter or follow me on social media.
Fun Fact:
I first came to Vegas the year I turned 21 with family and friends. It was one of the best memories I made with my loved ones.
Random quote:
What happens in vegas, doesn't really stay in vegas.
Why? because you post it on social media.
Safe travels and have fun on your next adventure!
Don't forget to bring a camera to capture all the memories!
Anna
Ready to book your flight to Vegas?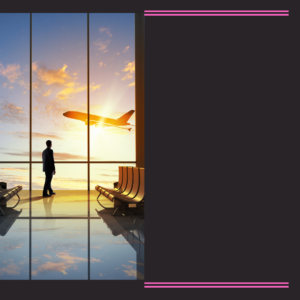 Looking for Travel cameras?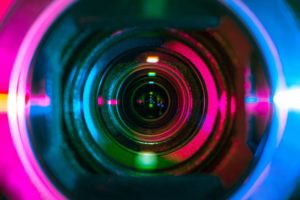 Are you ready to start your own online business?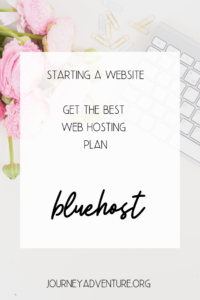 https://amzn.to/342hilV